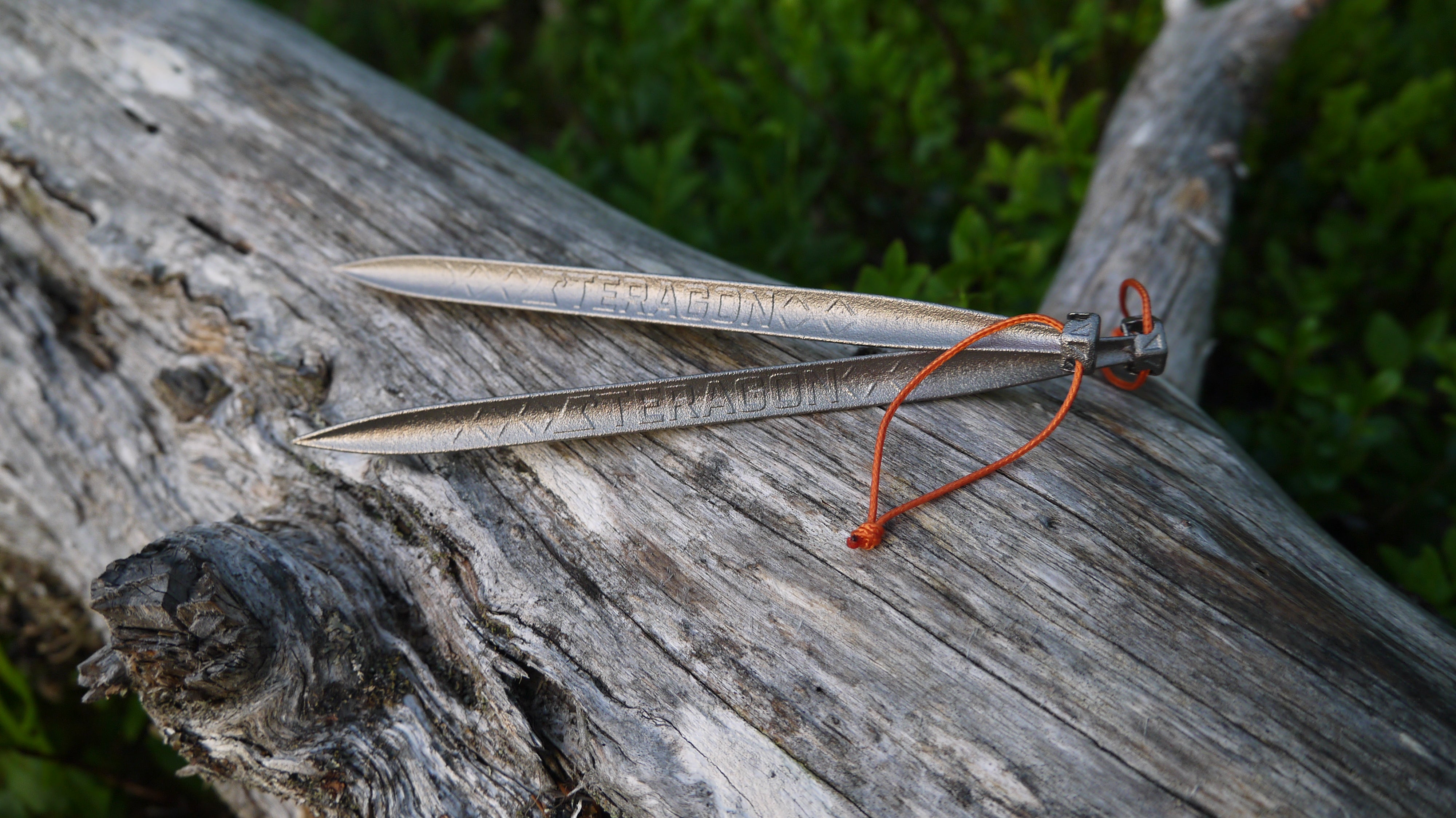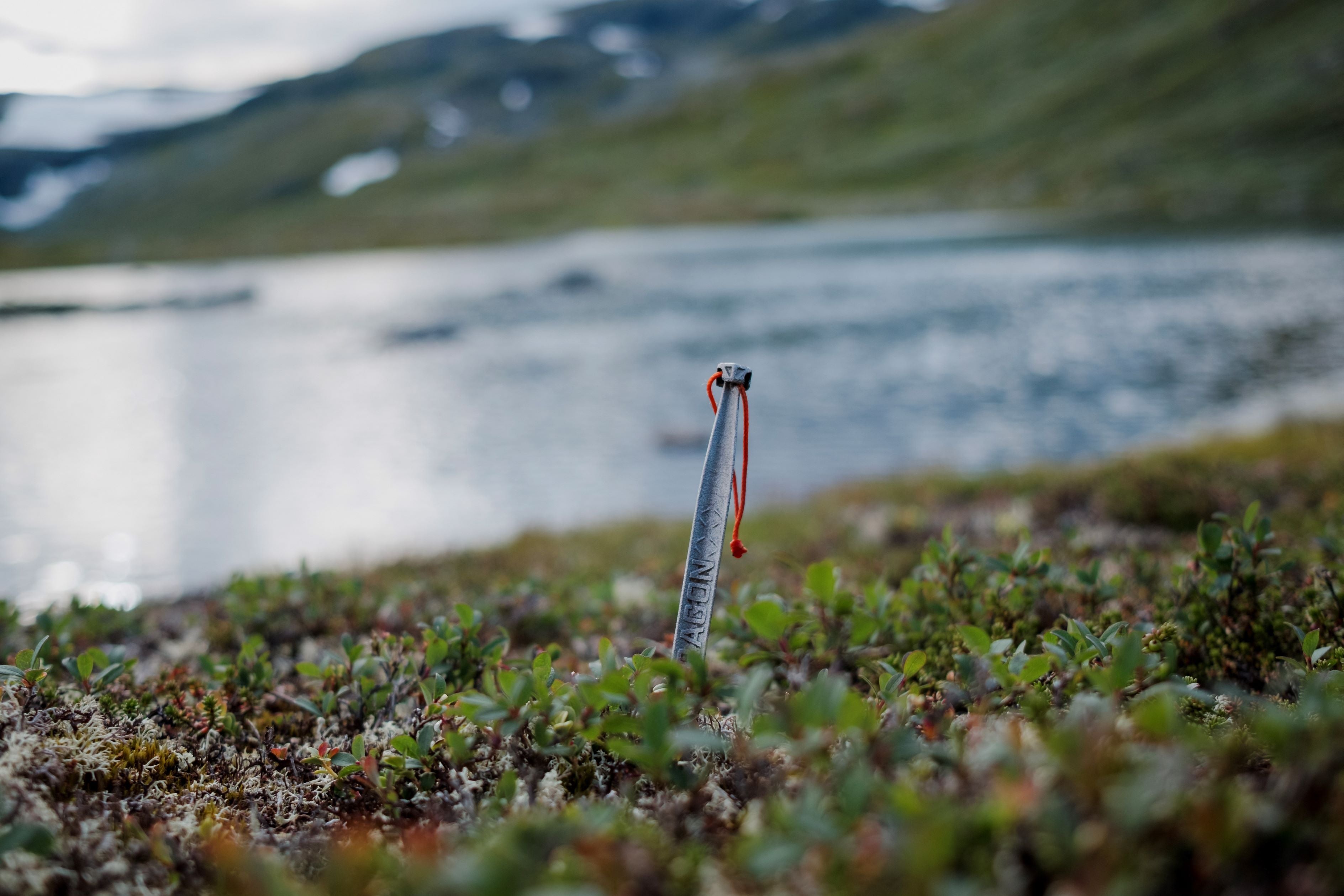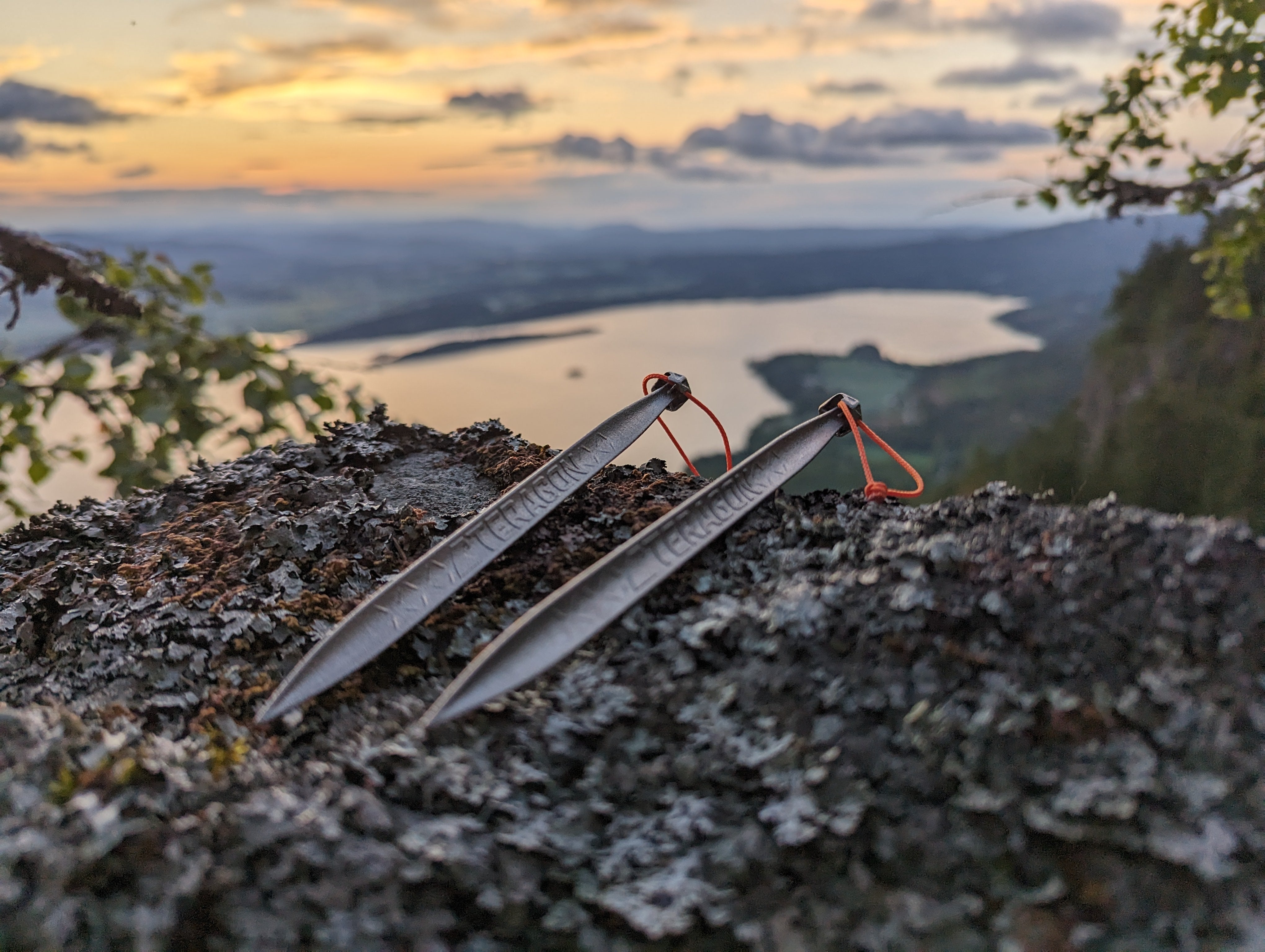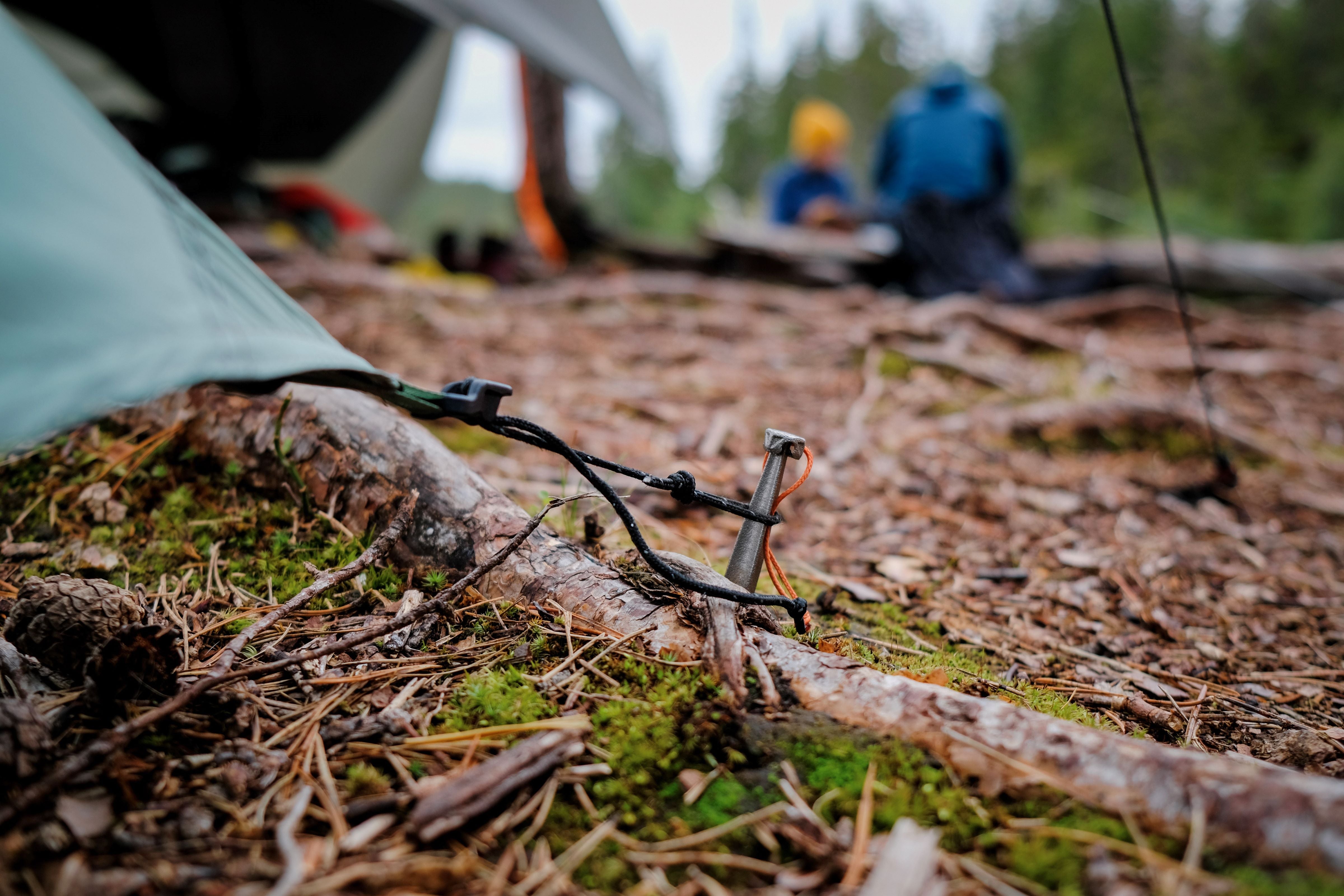 Pioneer 1
---
The Pioneer 1 is truly a revolutionary tent stake. Hikers usually have to make a trade-off between weight and toughness. The Pioneer 1 tent stake removes this balancing act, delivering extreme performance related to weight, strength and holding power.
5.1 g  [0.18 oz] (Without pull loop)
150 mm [5.9 in]
3D Printed Titanium
More features:
- The highest strength-to-weight ratio of any metal tent stake
- Monolithic Y-beam design with extraordinary holding power
- Large flat head for unmatched ergonomics, compared to other Y-stakes
- Improved durability compared to aluminum stakes
- Narrow neck and wide head ensure an extremely secure guy line connection
- Thanks to the excellent toughness of Titanium, the Pioneer 1 can be hammered into the ground using a rock with minimal wear
- Patent pending
- Limited Lifetime Waranty*
- Each tent stake sold individually. You buy the exact number you need.
Local taxes may apply
*Please see Terms & Conditions
Aligned with nature. Advancing in technology.
Our design philosophy for the Teragon Pioneer 1 has been to minimize weight but at the same time achieve similar or even better strength, durability and holding power. To achieve this we have pushed the additive technology to its limits and tried to utilize its full potential. 3D printing metal, like titanium, is an expensive production method that up until now primarily have been used in aerospace, F1 racing and other extremely performance driven applications.
We feel it's time to bring this exciting technology out in the forests and mountains to secure your tents.
One big advantage of the 3D-printing production method is that it gives us great design freedom and flexibility. Before this first product release we have been through countless design iterations and several prototypes, and we will continue to rapidly optimize and improve our design to fulfill our goal of making the ultimate tent stake.
In that regard we hope you are willing to help us. Your unfiltered feedback is key to help us understand our strengths and weaknesses. And we will listen to your views and try our best to improve rapidly.

You are after all the experts. 
We will ramp production with demand. To ensure a steady and predictable supply we have adopted a batch based production. This is also the way to go for additive production. With our product launch we have a limited and exclusive pre-production series ready for order. After that we hope to fill the first production batch as soon as possible. 
Please join our newsletter to get
the latest news about products, design and more.
FAQ
Frequently asked questions about our product and us.
How is it possible to have such great strength with the low weight?

Thanks to our patent pending design that utilizes additive production (3-D Printing) it has been possible to create a tent stake that is unlike any other on the market. The design is not possible to create with traditional production techniques.
Where is the product produced?

The product is designed and produced in Norway.
Yes, we ship all over the world. Shipping costs will apply, and will be added at checkout.
How long will it take to get my orders?

It depends on where you are and when the batch is produced. From time of production orders from Norway will take 5-7 business days to arrive. International deliveries can take anywhere from 7-20 days. Delivery details will be provided in your confirmation email.
Contact us and we will do our best to answer you as soon as possible!